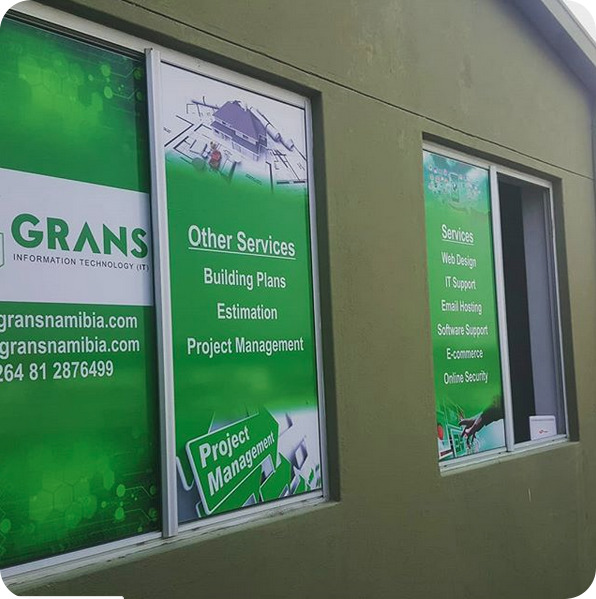 Grans Information Technology (Pty) Ltd is a firm located in Windhoek, office is at 16 Corner of John Meinert Street and Hosea Kutako Road Windhoek West. We offer ICT Sales, Marketing, Point of Sale services to businesses in the Namibia.
Given our experience and expertise in both commercial consulting and business-to-business sales, we believe we can offer a unique and superior service to business owners, in comparison to what is currently available.
We have developed a system that dramatically reduces steep project costs and henceforth will allow us to offer the same high-end services as larger companies receive at a much lower cost to the client.
Philosophy
Our Company philosophy is to create the technical services that most businesses want, comprehensive, effective & most importantly, affordable.
Mission
We've designed our entire process and products around providing everything a businesses needs when they're starting out – ensuring that working with us is always a quick, easy and hassle-free experience.