---
Our Story
Grans Investments cc is a start-up firm located in the business district of Oshakati, Namibia. We offer Internet and Web-related services to small businesses in the Northern Namibia area. The services we offer include Website Development and Design, Hosting, IT Infrastructure, Maintenance, Marketing and Analysis.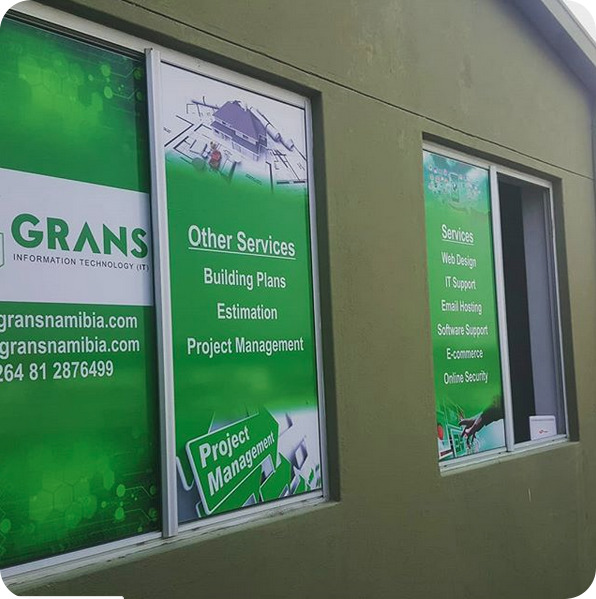 Given our experience and expertise in both commercial Web development and business-to-business sales, we believe we can offer a unique and superior service to small business owners, in comparison to what is currently available.
The demand and growth rate for Web development and marketing services in the small business market is at an all-time high and shows no sign of slowing any time soon. Even more astonishing is the fact that very few Web development companies have taken advantage of the opportunity, as there are no dominating participants in this huge market.
We believe the reason for this virtually untapped market is due to expensive project costs, the highest profit margins in Web development today are in servicing large- and medium-sized corporations. We have developed a system that dramatically reduces steep project costs and henceforth will allow us to offer the same high-end Web development services as larger companies receive at a much lower cost to the client.
Philosophy
Our Company philosophy is to create the kind of Website that most businesses want: easy to find, stylish and appealing, quick loading, mobile responsive and easy to buy from.
Mission
We've designed our entire process and products around providing everything a small businesses needs when they're starting out – ensuring that working with us is always a quick, easy and hassle-free experience. We give our clients full control of their website without a ridiculous price tag, and our friendly team offers their expertise even after your website is live.